Dedicated to honoring all shipmates, all years, and all crews, and preserving the history and memory of the USS BELKNAP (DLG/CG 26), and to foster and strengthen fraternal, civic, and patriotic ties among shipmates.
The USS Belknap Association recognizes USS Ricketts at their 50th anniversary. Click to see the proclamation.
Help us plan future reunions by clicking the pic below and taking a short survey.
Bath Iron Works presented photos of the construction of the USS Belknap. Click the button to view the pictures.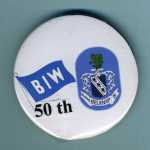 The USS Belknap Memorial Bike is revealed on Counting Cars.
Click the pic to see more photos and news articles.
Click on a pic to set your course for that topic.
---